Gidgegannup Dressage Club Autumn Competition
March 31 @ 8:00 am

-

5:00 pm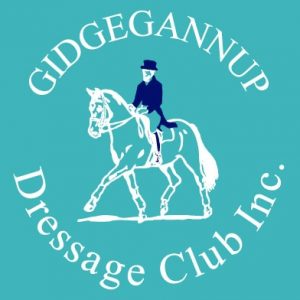 Gidgegannup Dressage Club Autumn Competition
SUNDAY 31 March 2019
Gidgegannup Showgrounds, Gidgegannup
We are pleased to announce that the popular Gidgegannup Dressage Club Competition is returning in 2019!
Offering classes from Preliminary to Prix St George for EA Competitors and Preliminary & Novice for EA Participant members (including Adult Riding placing's within Participant classes). Separate classes and prizes for horses and ponies.
Classes: – Competitor Preliminary to Advanced, Prix St George
           Participant/Adult Riders Preliminary to Novice and GDC Members Only Classes.
Tests: – Prelim 1B, Novice 2B, Elementary 3B, Medium 4B, Advanced 5B, PSG
Higher tests available on request. 
Costs: – Competitior $35 per test, $30 for GDC members
        Participant $30 per test, $25 for GDC members.
Levies – $8 for 1 test, $14 for 2 tests,
Refundable Helper Duty $30
Entries open via NOMINATE @ 9am on Monday 11th February 2019.
Enquiries: Please email Mette Wendler (event organiser) – [email protected]
Related Events