John Saint Ryan Horsemanship Clinic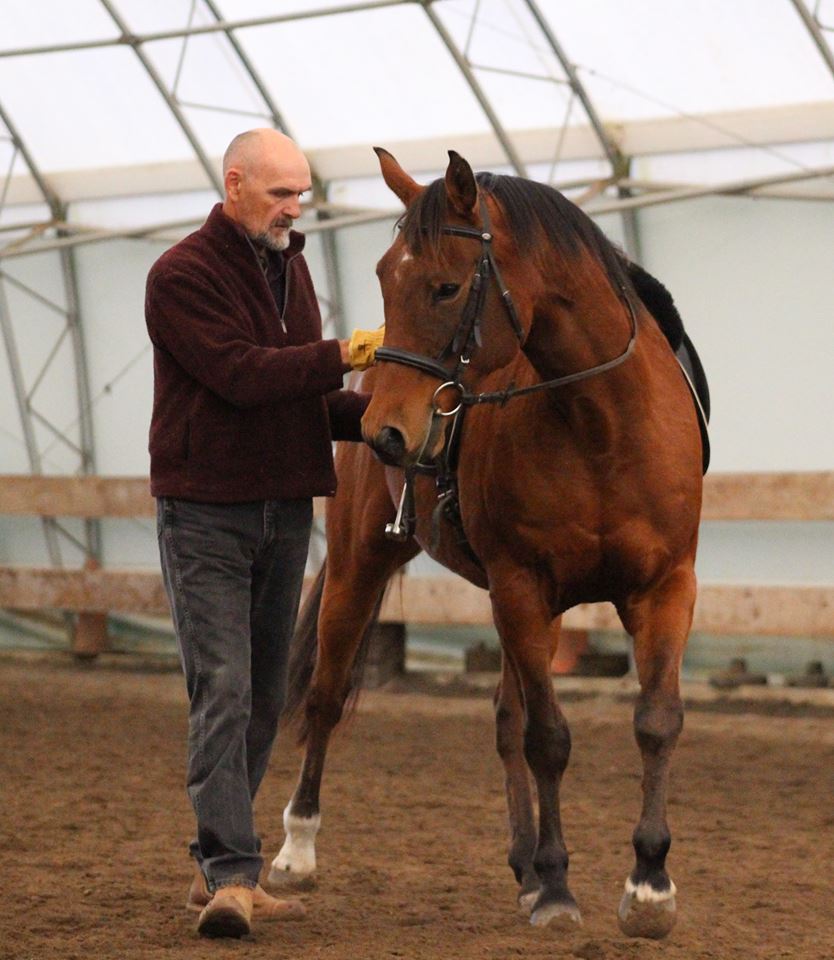 March 2019
John has a reputation as a truly talented, kind & gentle horseman. Whether it is working with championship show equestrians or dedicated recreational riders, his focus in teaching is the same: "to help students develop a deeper level of communication with their horses & unlock the potential that each horse has to offer." JSR
John will be coming to Australia in March 2019 and teaching 5 clinics and private lessons in Western Australia, Victoria and New South Wales.
For clinic info and booking details scroll to the end of this page.
About John
John Saint Ryan works with horses & riders in every discipline, & at all levels, with a focus on bridging natural horsemanship techniques with the principles of classical riding. He draws from his experience working under the guidance of Tom Dorrance & from his work with Master Horseman Jose Manuel Martin de Leon of Spain, & Rodrigo de Costa Mattos, of Portugal.
Unlike many established Clinicians who are happy to work at the level they have achieved, John continues to strive to improve himself in the study of advanced horsemanship. John will help each rider improve by directing them toward a deeper understanding of their horse, & ultimately working toward riding skills that incorporate the feel, timing & balance necessary to lead to a light & responsive horse. He has a reputation as a truly talented, kind & gentle horseman.
Whether he is working with Championship Show Equestrians or dedicated recreational riders, his focus in teaching is the same: "I want to help the student develop a deeper level of communication with their horses & unlock the incredible potential that each horse has to offer."
For more information about John visit: www.johnsaintryan.com and www.domavaquerainstruction.com
John's Horsemanship Clinics
Participants will be helped to develop a clearer understanding with their equine partner through school exercises which will be designed on the day, dependent on the abilities of the riders taking part. At all times John will try to challenge your skills by encouraging you & opening up new ideas & ways to develop your communication with a view to helping your horse become healthier & stronger physically, while at the same time building confidence in both you & your horse so that you can become more 'together'.

John's horsemanship clinics cater for novice riders &/or beginner horses through to more advanced riders and their horses. For John's Horsemanship clinics participants should be able to control their horse in a group situation at walk, trot & canter. The central philosophy of Feel, Timing and Balance will be explained using school exercises to develop the connection between you & your horse.
For the more advanced riders and horses, class participants will have the opportunity to try and practice various exercises taken from the truly classical way and make sense of why they would be of value to the rider and the horse. Incorporated into this will be the philosophy of how we should present these movements and exercises to the horse without force and in the true spirit of good horsemanship. John will invite questions from the group in an effort to de-mystify what may at first seem too 'difficult' or 'complex'.

Participants booking in to John's clinic should have a serious interest in the overall approach to educating the horse and rider. If you are looking for specific help for yourself and your horse on a particular project then private lessons is your best option. Before attending John's clinic spend some time identifying your hopes and wishes for your particular discipline and your horsemanship journey.
Australian Clinic Dates and Venues
John will be coming to Australia in March 2019 and teaching 5 clinics and private lessons in Western Australia, Victoria and New South Wales.
For all WA clinic bookings and venue information contact:
AMT Equestrian Services
[email protected]
Phone: 0413038232
For all Vic and NSW clinic bookings contact:
Brenda Millott
FB:  Molyullah Mountain Trail
E: [email protected]
P: 0357666459
M: 0417713275
For Vic and NSW Venue information (Accommodation, Camping, O/N  Agistment and Stable hire) plese contact individual venues (see below)
For general questions about John and his teaching please contact AMT Equestrian Services at [email protected] or call 0413038232 or 0477655650.
Western Australia Clinics
3 Day Horsemanship Clinic
9 to 11 March 2019
Venue: AMT Equestrian Services, Gidgegannup, W
Cost: $590 rider (12 rider limit)
Auditors: $50 per day
Bookings & Venue: [email protected] or 0413038232
2 Day Working Equitation & Garrocha Clinic
13 and 14 March 2019
Venue: Brookleigh Equestrian Estate, Swan Valley, WA
Cost: $480 rider (non Brookleigh WEC member) $430 Brookleigh WEC members) (12 rider limit)
Auditors: $50 per day
Bookings & Venue: [email protected] or 041303823
Related Events