John Saint Ryan – Working Equitation & Garrocha Clinic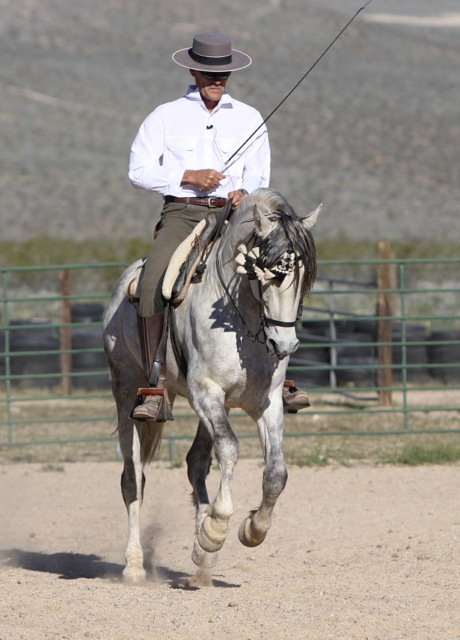 March 2019
John has a reputation as a truly talented, kind & gentle horseman. Whether it is working with championship show equestrians or dedicated recreational riders, his focus in teaching is the same: "to help students develop a deeper level of communication with their horses & unlock the potential that each horse has to offer." JSR
John will be coming to Australia in March 2019 and teaching 5 clinics and private lessons in Western Australia, Victoria and New South Wales.
For clinic info and booking details scroll to the end of this page.
About John
John Saint Ryan works with horses & riders in every discipline, & at all levels, with a focus on bridging natural horsemanship techniques with the principles of classical riding. He draws from his experience working under the guidance of Tom Dorrance & from his work with Master Horseman Jose Manuel Martin de Leon of Spain, & Rodrigo de Costa Mattos, of Portugal.
Unlike many established Clinicians who are happy to work at the level they have achieved, John continues to strive to improve himself in the study of advanced horsemanship. John will help each rider improve by directing them toward a deeper understanding of their horse, & ultimately working toward riding skills that incorporate the feel, timing & balance necessary to lead to a light & responsive horse. He has a reputation as a truly talented, kind & gentle horseman.
Whether he is working with Championship Show Equestrians or dedicated recreational riders, his focus in teaching is the same: "I want to help the student develop a deeper level of communication with their horses & unlock the incredible potential that each horse has to offer."
For more information about John visit: www.johnsaintryan.com and www.domavaquerainstruction.com
John's Working Equitation & Garrocha Clinics
John's Working Equitation clinics involve an overall look at the 4 phases. Working Dressage, Obstacle Test, Speed Test and cattle with regard to how we can best prepare our horse for each phase.
The clinic will involve an examination of what riders perceive as their horses weaknesses and their strong points and examine the various movements and learning to avoid common mistakes for each movement, for example, bending the neck too much in counter canter.
John will explain how using the Dressage test as a benchmark for the Obstacles is important, recognizing that the horse's confidence in overcoming the obstacles is so dependent on their education via the fundamental movements within the Dressage test. Again, the clinic will examine the various movements within the Obstacle Test and learning to avoid common mistakes such as anticipating obstacles and 'taking over' in a way that is detrimental.
John emphasis the understanding that speed only comes through correct presentation and understanding of the cues/signals we have taught. The horse may often get the blame for 'poor performance' when the human is in fact not allowing enough time for the horse to understand what is required.
Each rider will have time to ask specific questions relating to their horse and what they are hoping to achieve.  Again all riders are encouraged to stay focused as John helps another, simply because many times the way of working is far more important than the particular method of 'fixing' a problem.
For the Garrocha component of the clinics, these will depend on the experience of participants and horses and may include Garrocha handling & exercises on the ground, getting your horse used to the Garrocha, Garrocha work from horseback and working on techniques.
Australian Clinic Dates and Venues
John will be coming to Australia in March 2019 and teaching 5 clinics and private lessons in Western Australia, Victoria and New South Wales.
For all WA clinic bookings and venue information contact:
AMT Equestrian Services
[email protected]
Phone: 0413038232
For all Vic and NSW clinic bookings contact:
Brenda Millott
FB:  Molyullah Mountain Trail
E: [email protected]
P: 0357666459
M: 0417713275
For Vic and NSW Venue information (Accommodation, Camping, O/N  Agistment and Stable hire) plese contact individual venues (see below)
For general questions about John and his teaching please contact AMT Equestrian Services at [email protected] or call 0413038232 or 0477655650.
Western Australia Clinics
3 Day Horsemanship Clinic
9 to 11 March 2019
Venue: AMT Equestrian Services, Gidgegannup, W
Cost: $590 rider (12 rider limit)
Auditors: $50 per day
Bookings & Venue: [email protected] or 0413038232
2 Day Working Equitation & Garrocha Clinic
13 and 14 March 2019
Venue: Brookleigh Equestrian Estate, Swan Valley, WA
Cost: $480 rider (non Brookleigh WEC member) $430 Brookleigh WEC members) (12 rider limit)
Auditors: $50 per day
Bookings & Venue: [email protected] or 0413038232
Related Events