Masters of Dressage 2019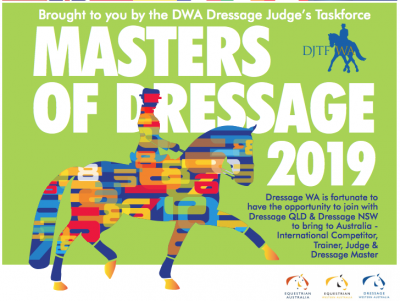 STEPPING STONES TO COLLECTION WITH FEI 5* OLYMPIC DRESSAGE JUDGE
Successful Grand Prix trainer and retired 5*FEI judge, Lilo is much in demand
worldwide for coaching clinics and judge education.
Lilo's career has spanned over thirty years and has included breeding, competing,
training, coaching and judging. She was shortlisted for the USET in 1976 and
recently retired as a FEI 5* dressage judge.
MASTERCLASS Saturday 2nd February.
Riders clinics 30 Jan, 2 , 5 Feb
Elementary level seminar 1 Feb (The beginnings of collection)
EA FEI level Workshop 3 Feb (Establishing Higher Collection)
Coaches Workshop/Clinic 4th Feb (attendees eligible for EA reaccreditation activity points)
The Lilo Fore visit will run in conjunction with The EA Stewards Seminar presented by
Cathie Drury Klein FEI Level 3 and the EA Dressage Rules workshop with Gill Botten, 2nd Feb.
For more information:
Elaine Greene [email protected]  or Jackie Lancaster ([email protected])
Related Events