08sepAll DayMindful Rider Clinic with Ann Montgomery RWYM Riding Coach, NLP PractitionerEvent Type:Clinic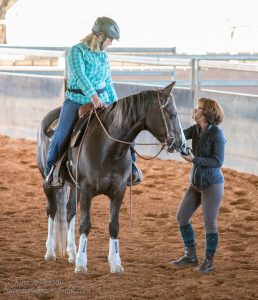 Event Details
Mindful Rider Clinic with Ann Montgomery RWYM Riding Coach, NLP Practitioner
Sunday 8 Sept at Sunninghill Equestrian Centre
Cost: Regular lesson $95 / Lesson with video feedback $130
Ann Montgomery is a fully qualified insured coach who is passionate about building the confidence, self-belief, suppleness and strength of both the horse and the rider
Ann will provide an environment which is conducive to your learning.  Not just a safe arena, but consideration for the temperament of your horse, your state of mind and your style of learning. She will help you find the tools which naturally talented riders use automatically and will work on your mental attitude as well as your riding and the bio-mechanics of both you and your horse.
Ann's clinics accommodate 9 per day, in private 45 minute lessons, with/without video feedback and/or mini-workshop after every few riders or at lunchtime and then again at the end of the day.
Clinics can be structured to enable riders to leave shortly after their lesson or stay for the day to watch other lessons and participate in the video feedback/ mini-workshop.
For more information about Ann and her coaching, visit her website: annmontgomery.com.au
Contact Ann:   phone 0407 070 311    email  [email protected]
Bookings:  https://annmontgomery.com.au/event/stoneville-wa-sunninghill-equestrian-centre-mindful-rider-clinic/
Location

Sunninghill Equestian Centre

3010 Riley Road, Stoneville , Perth
FORMS: