17mayAll Day19Sam Caporn | Baldivis ClinicEvent Type:Clinic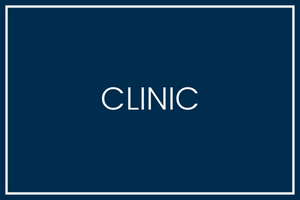 Event Details
Advancing The Partnership
The Partnership clinic is about learning the 7 games or if you know them, about how they are the tool to teach your horse to use the logical side of the brain rather than the instinctual side to make decisions. Breaking down the prey-predator barrier as well as teaching your horse on the ground all the things you want him to understand when you are on their back. Learn natural riding dynamics using clear rein positions and more focus for a great independent seat.
Equipment list
– Rope Halter                     – Carrot stick
– 12ft Lead rope                 – Saddle/saddle pad
– Rope hackamore
If you need any equipment, you can shop it here.
Day 1

Morning session: Getting handy around horses.
Learn about the natural way to approach them, being smooth with your ropes and stick, handling the feet, mouth, ears, tail and 3 points of contact and more.
Afternoon session: Learn or advance the first 3 games (Principle).
1.Friendly Game – Is about getting a horse more confident (Not desensitized) using approach and retreat, rhythm and relaxation with all sorts rhythmic pressure.
2.Porcupine Game – Is about teaching your horse to follow a feel. This game is to have a horse turn loose to steady pressure and replace 'Opposition Reflex" with 'Positive Reflex'.Opposition Reflex- Is the instinct horses have that causes them to do the opposite of what a predator wants. It's a reaction of self-defense and panic under pressure.
3.Drivng Game – It's about teaching your horse to follow a suggestion. It's away to communicate to your horse from distance and move their body through timing and space.
Day 2
Morning session: Learn or advance the second 4 games (Purpose).
Once your horse understands the difference between Rhythmic Motion, Steady Pressure and Rhythmic Pressure then you can start to direct your horse backwards forwards, around, sideways and over/under/through things in all places.
Afternoon session: Now we go riding.
We will start on natural riding dynamics, position and posture. Correct flexion you need to keep your horse in balance when departing, stopping and turning and how to best handle your reins
> Rein Positions | Neutral Lateral Flexion | Indirect/Direct & Support rein | Casual & Concentrated rein
Day 3  
(If the clinic you're attending includes a 3rd day)
Morning session: Talk on the drive-line/balance point and 5 zones of the horse. Also a session on float loading and how to use the 7 games to achieve this with more confidence and savvy.
Afternoon session: Saddling with savvy and start riding with some passenger lesson, a great way to develop an independent seat. Now we have this going, we will start introducing riding with a carrot stick so you understand how to push your turns and use your whole body.
Time

may 17 (Friday) - 19 (Sunday)
FORMS: