Showjumping Fundraiser Day!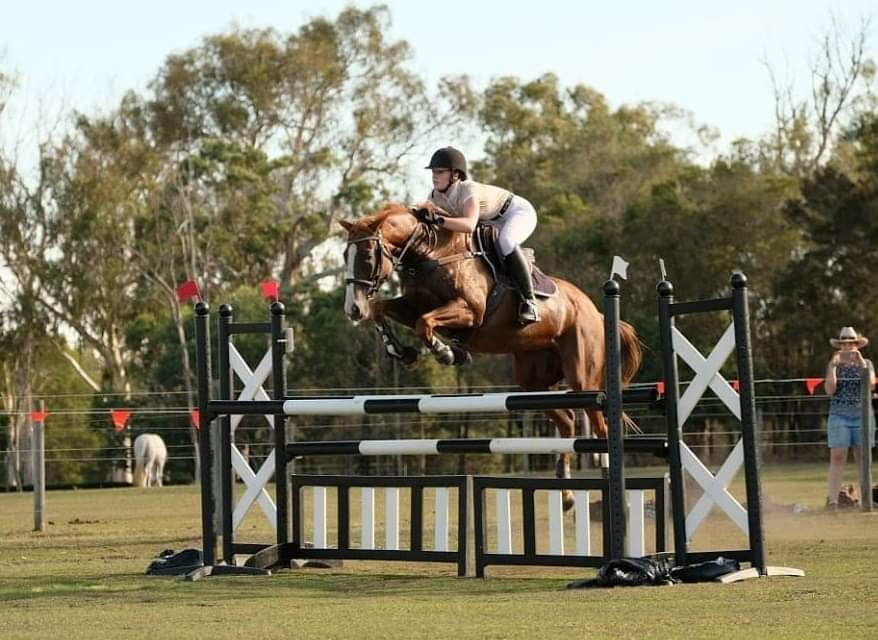 Showjumping Fundraiser Day!
Where:   Sunninghill Equestrian Centre, 3010 Riley road, Stoneville
When:     Saturday 31 August  7.30am – 5pm.
Course walk 7.30am – 1st Class of 30-45cms 8am start.
Heights:  30-45cm, 50cm, 60cm, 70cm, 80cm, 90cm, 100-105cm and a 1.05m+ depending on interest
Cost:        $15 per round  –  Open to everyone!
Come along and enter some training rounds in a relaxed, casual environment at the beautiful Sunninghill Equestrian Centre whilst supporting a local athlete. Spot Prizes, Raffles and lots of fun! Paddock/s will be opened for extra parking and horse unloading space 🙂
Food and Coffee Van available for hot and cold drinks and tasty treats!!
Nikita Mawhirt competes in the sport of Modern Pentathlon, which includes the disciplines of swimming, fencing, showjumping, running and shooting. In 2017 and 2018, she was a member of the Australian team who competed at the World Championships, as well as being the sole female representative from Australia at the 2018 Youth Olympic Games. All costs associated with training and competing are completely self-funded, so with the 2020 Junior World Championships and World University games around the corner, Nikita is trying to raise some much needed funds to allow her to continue with her training. Nikita's dream is to represent Australia at the Paris 2024 Olympic Games and she would love your support in helping her reach these vital stepping stones along the way.
Nikita is also raising funds for the "R U OK Foundation" – a very worthy cause.
Official Entries close Wednesday 28th August 5pm. There will also be CASH ENTRIES available ON THE DAY – just make sure you go up to the Arena official to organise.
Bookings on the link below:
https://www.globalentriesonline.com.au/equestrian_show_jumping/details/?eventId=1307&eventDetailId=6947
Related Events