Tui Teka Better Horsemanship – 4 Day clinic! *Postponed*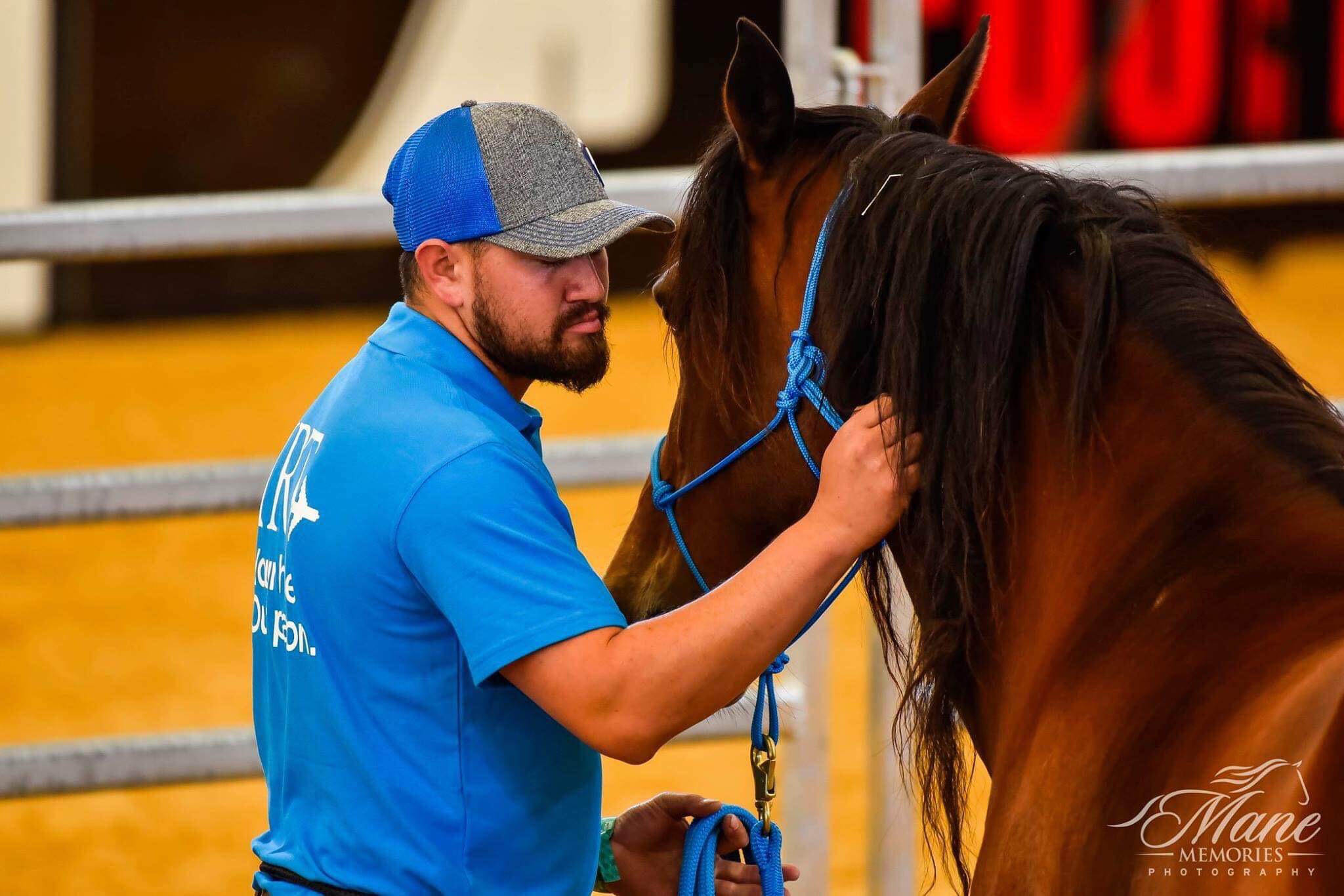 •* Select Opportunity! *•
Fresh off the bat from Equitana, ready to launch an international tour – my wonderfully talented childhood friend Tui Teka is heading here in Jan!
Tui is the 2017 Equitana "way of the horse" Champion and also a competitor at this years Equitana, being the youngest kiwi competitor to ever win at Equitana in a horsemanship challenge
Tui is wise beyond his years, a true talent born to be on a horse. A humble horseman who will address all issues with you and your equine accordingly.
A very humble young horseman who just wants to share his knowledge to help others gain depth and understanding when working with horses.
I have seen a very hostile colt attend a clinic of Tuis. After the owner was so impressed with the first clinic he continued to return and he and Tui continued to slowly progress the colt who is now being ridden beautifully under saddle. No pressure, no rushing, just working within limits to reach the greatest potential of the horse.
This clinic will allow for no more than 20 riders maximum. Payment plans available for those who wish to attend, The balance will need to be paid in full prior to the Clinic
Riders will be split into two groups, morning and afternoon. Anyone can attend this clinic, no matter your ability or discipline as Tui specialises in both English and western.
Broken and unbroken horses welcome.
The cost for the clinic is as follows:
• $660
This price is for all 4 days including arena hire, it also includes a shared BBQ dinner at the end of day 1 with all riders and Tui where you will
have the opportunity to speak with Tui and get to know a bit more about him as well as getting to know other participants of the clinic.
*Riders must attend all 4 days
Additional extras:
• FENCE SITTERS
$25 per day
$100 all 4 days
• CAMPING
$10 per night
Must have your own float yards, allowed to bring in your own hay. Price includes access to wash down area for horses, toilet and shower facilities also.
• FOOD
$6 per day
We are able to provide lunch for everyone at 12.30pm each day this includes a soft drink
These are sell out clinics in NZ, extremely reputable horseman with a great way with both horse and people 🐴 👨
Clinic is non refundable, bookings will be taken as first in first served basis
Held in Boddington
Related Events