Lucie Klaassen
February 16

-

February 18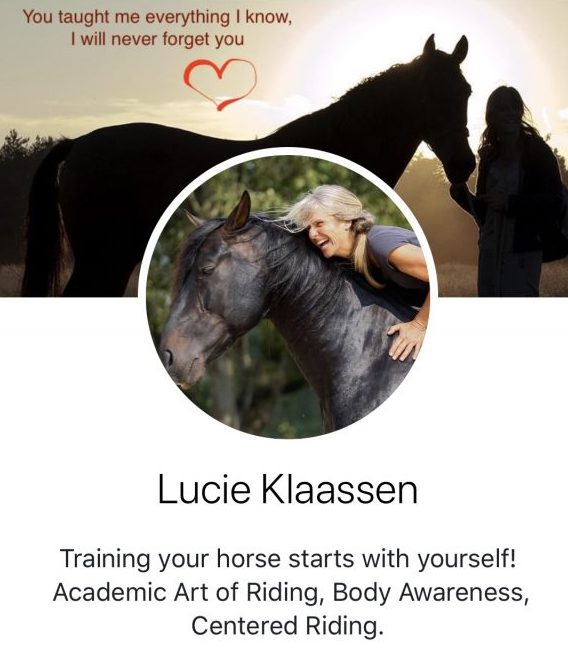 Lucie Klaassen ,
Is a squire in Academic Art of Riding by Bent Branderup.
Certified in straightness training and centered riding.
Lucie is a Masterson Certified practioner.
Lucie believes in meaningful bodywork and trains internationally sharing her knowledge in 14 different countries. Deanne Mullen in Mandurah is hosting Lucie Klassen. Only two Rider positions available now and you are welcome to be a participating viewer .
Related Events