Christmas Stocking Fillers for Perth Equestrians
8 December 2017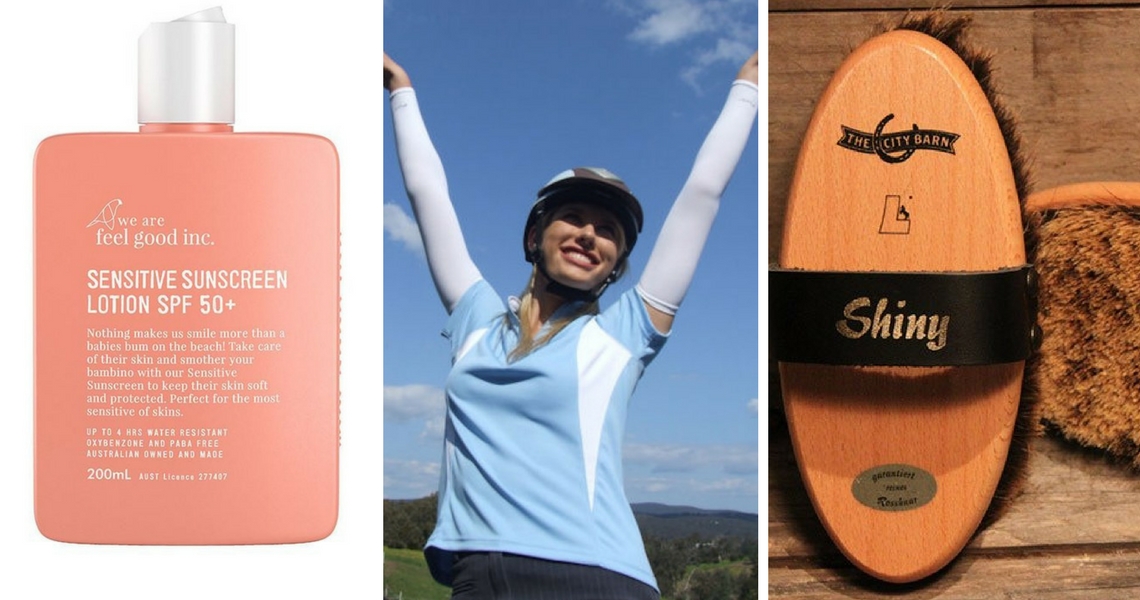 Every horse owner dreams about getting some kind of equestrian gift for Christmas, right? So if you'd like your loved ones to take the hint and stuff your Christmas stocking with the kind of pressie you'll actually use, send them this Cavalletti Gift Guide for Christmas 2017.
All these stocking-friendly presents can be ordered online and on their way to you (or your favourite gift giver!) with just a few clicks of the mouse. And because we know there's always going to be someone who leaves their Christmas shopping to the eleventh hour — some are even available right here in Western Australia.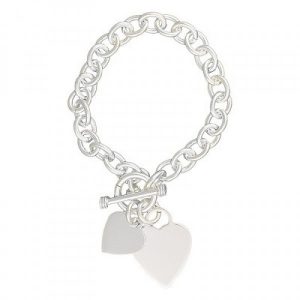 $79.95, Afterpay available, from Saddles Plus
There will be no doubt who your heart belongs to if they bestow you with this exquisite Montana Western Silversmith bracelet. The on-trend chunky silver bracelet is gorgeous as a stand-alone accessory, or stacked with multiple bracelets. Every Montana Silversmith bracelet is created with unparalleled craftsmanship, quality materials, and protected by a limited lifetime warranty.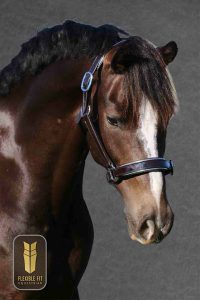 $109, ZipPay available, from Flexible Fit Equestrian
Oh wow, this Patent halter in brown with silver piping is divine! Padded in the poll and nose, it even has a noseband buckle to make slipping it on and off super simple. The stainless steel double buckle on the headpiece allows a better fit. You can even order custom nameplates for these, but they won't be ready in time for Christmas, unfortunately.
$44.95, Afterpay available, from DSH Equestrian
You've seen these on social media, haven't you? I would be overjoyed if Santa slipped a pack of Quick Knots into my stocking this year. They are the new must-have tool for achieving professional, competition plaits without stitching. Quick Knots are currently available in black, brown or grey.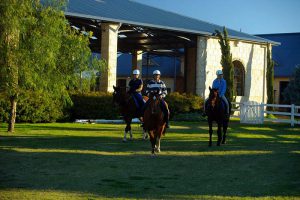 From $100.00 per head for up to 6 people (weekdays), Brookleigh, Swan Valley
Just like pony camp, but for grown-ups. Take your girlfriends and horses away for a one night stay at the picturesque Gatehouse Cottage at Brookleigh Estate. Your getaway includes access to the cross country course and indoor arena, as well as a bottle of wine for an outing to remember. Wouldn't it be marvellous to find a Brookleigh accommodation voucher under the tree this year?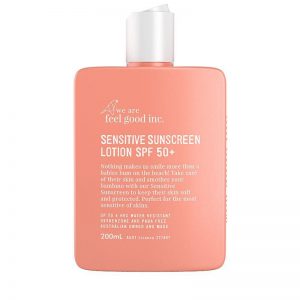 Special Price $22.35, Afterpay available, from Saddles Plus
Made right here in Australia, Feel Good Inc. sunscreens have been tried and tested (on humans, not animals!) to withstand our harsh sun. Best of all, they are preservative, PABA and paraben free so you can consciously feel good about using them.
The sensitive sunscreen is gentle and safe for the most sensitive of skins. SPF 50+ and the right choice for easily irritated skin, children and babies.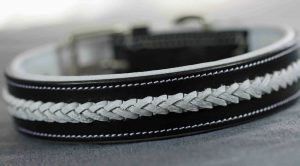 $29.95 special price, ZipPay available, from Flexible Fit Equestrian
Your other furkid shouldn't miss out on the Christmas cheer either, and this black gel padded dog collar with white braid and stainless steel fittings is so stylish. Measuring 4.5cm in width, this collar is available in various sizes and is the ultimate in comfort for your dog. And hey, if you're keen to go all matchy-matchy with your horse's bridle, I'm not going to stand in your way!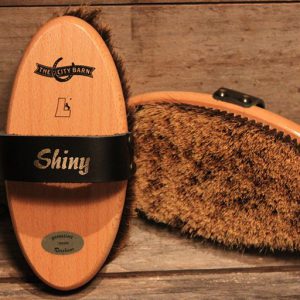 $46.00, Afterpay available. From DSH Equestrian
A little elf told me that this brush is the secret to a winning show ring shine. Even if you don't compete, who wouldn't want such a fine looking brush in the grooming kit…or better yet, the Christmas stocking? Made of beautifully grained natural beechwood with extra-long horse hair bristles and a leather strap, this brush is flexible and soft. The ergonomic design sits in your hand perfectly – something both you and your horse will appreciate.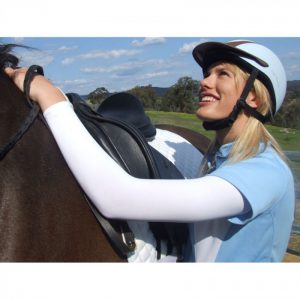 A$25.00 including delivery, ZipPay available, from Horse in the Box
Epona Sun Sleeves are such a great idea for protecting your arms from the sun while riding. The tech fabric feels cool and comfie, and they're a cinch to take off easily when you're back at the stables. One size fits most in White, Navy, Light Blue or Beige. No farmer's tan for you!
I hope you agree that these fabulous equestrian pressies would be a thrill to give – and even more awesome to receive. May all your Christmas wishes come true!
---