Success Stories
Look who found their perfect match on Cavalletti.
Here's where you can read testimonials from happy Cavalletti members who have had success buying and selling on our website.

We still have his original ad from Cavalletti printed off in his file!
"In 2014, I bought 'Devereaux Top Up' off the Cavalletti website. I was 13 at the time and he was a green 4 year old Stockhorse x Thoroughbred. Over the past 4 years, we've learnt together and are now competing at CCI2* level, competing at Melbourne 3DE this year in the 2* and winning the CCI1*J at Melbourne 3DE in 2017. ? Love him to pieces, he has the best attitude and I'm so glad I found him."
Madison Gielen

…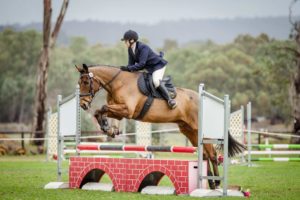 I wasn't even in the market for a horse when I saw Reggie advertised on Cavalletti.
"But I liked the look of him and my riding horse at that time was due to retire. I only wanted a horse to go bush riding, but we have joined an adult riding club, had a go at dressage, show jumping and eventing. I love Reggie so much, he is my therapy, my buddy, and he has exceeded my expectations on so many levels."
Sharon Bettany
…

I found the most perfect home for my beloved Bandit
"We advertised our much loved horse Bandit and sold him to a wonderful home thanks to Cavalletti. I had initially just advertised on Facebook which I did not enjoy the lack of privacy and general public commenting on my add for sale. After advertising on Cavalletti we reached out to many more buyers who do not use Facebook and found a lady who has given him the most perfect home. It was good to be able to share my Cavalletti add to my own Facebook page easily so I could share the advertisement with my friends only. I was also contacted by administration if I had messages from interested buyers that I may have not been aware of after a few days and being busy like most people I appreciated this. Thanks Cavalletti !!"
Kellie Fellows
…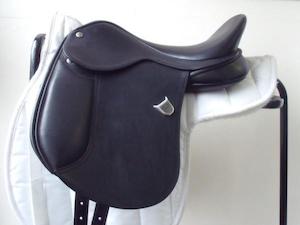 Thank you Cavalletti!!!
"Just wanted to say thank you for selling my saddles and tack so quickly. It was super easy to list my gear (I did it all on my phone while on the train to work!) and I was amazed how fast everything I'd listed sold! Both my Passier flexipads sold within minutes to the same buyer and then within the week a lovely family bought both my pony saddles for their young daughter. So impressed! Time to get back on Cavalletti and find a saddle for the new horse now! Thanks again."
Julia
…

Halle's best friend was for sale on Cavalletti.
"We found Susie on Cavelletti nearly 3 years ago (when Halle's legs were only barely past the saddle). Susie is turning 18 at the end of the year and she's a heart and soul pony, one of those unicorns. We were lucky to find her."
Lisa Dell'Agostino
…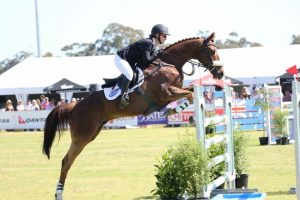 I found my once-in-a-lifetime horse.
I found my once in a lifetime horse on Cavalletti, purchased as a 3yr old off the track. We rode him and bought him on the spot. He's now 15 and still with me. His race name was 'Its So Easy', and they called him Scooter… but I changed his name to Murphy named after the legendary event horse Murphy Himself. Most people know him as Tempus Fugit, Latin for time flies – it really has!
Tegan Lush
…

I've had a good response.
I have recently advertised on Cavalletti and I would like to say THANK YOU!
Thank you for allowing my ad to reach your readers, I have had a good response.
Lorraine's Party Ponies
…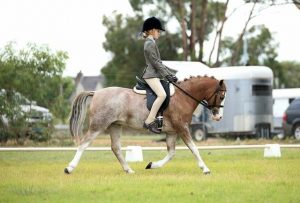 I f
eel like I could have sold her several times over.
Just wanted to say a big thanks to Cavalletti for our advert – it was easy to follow the instructions and upload the photos. I also posted on social media and although there were lots of tags it wasn't until I placed my advert on Cavalletti for a small fee that I received numerous enquiries for her and found a wonderful home for Bridget in just over a week. I feel like I could have sold her several times over.
I will definitely use Cavalletti again.
Kirsten Hawkins