Christmas gifts for horse lovers
29 November 2016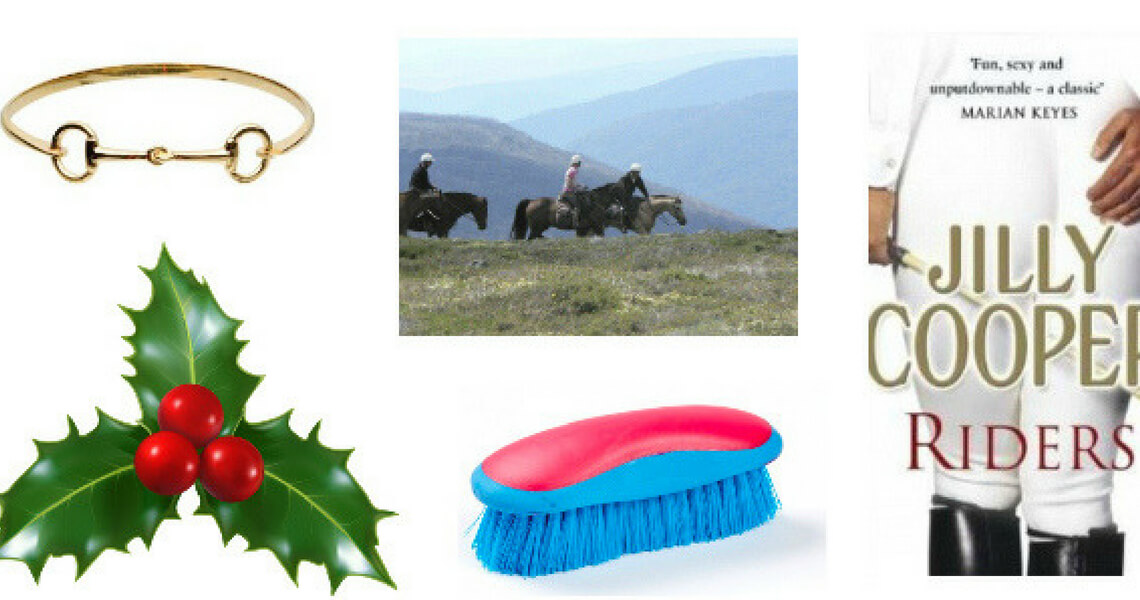 So, it seems that once again Christmas has ambushed us. The year has flown by and we're already starting to hear the usual upbeat renditions of Christmas carols in all the shops and even the local supermarket.
It's usually around this time we realise that we're probably overdue to start the dreaded Christmas shopping, especially when you want to avoid the sometimes vicious crowds.
So before this holiday period takes its grip, it's time to get ahead and plan your presents! We've put together just a few equestrian Christmas gift ideas for friends or family; or maybe even a sneaky one for yourself…
Roma Soft Touch Body Brush
Now, it might seem a bit on the boring side, but a great brush can go a long way in the stables and is often something we forget to replace over the years.
It's a practical, economical gift idea that will always come in handy.
A Roma Soft Touch Body Brush can be purchased from any Horseland store for $19.95.
Hawthorne Bit Bangle
Perhaps you're thinking of something a little less practical, and maybe a bit more sentimental for a Christmas present?
Horse Supplies Direct supplies some beautiful, affordable jewellery that could make the perfect gift for any equestrian.
A Hawthorne Bit Bangle can be purchased online for $49.56.
"Riders" by Jilly Cooper
A book can be an amazing, affordable present and while educational equestrian books are often a go-to gift, there are bundles of fictional books that give a great read.
Jilly Cooper is famous for her captivating equestrian stories and her novel "Riders" is certainly one to note.
"Riders" along with many of her other horse related books can be found at Penguin Books Australia for only $14.99 paperback. It'll be a present they literally cannot put down!
Willows Bush Ride Indulgence Package
Maybe you're thinking a little on the larger scale, it might be even a gift to share with somebody? Well sometimes an experience is the way to go, and holiday vouchers can be a great way to give a loved one a summer adventure.
Packer's High Country Horse Riding located in the Victorian High Country offers some amazing riding and accommodation packages in an amazing landscape.
"A Willows Bush Ride Indulgence Package" offers two nights accommodation, an adventurous day of mountain riding and all meals included for $500 per person.
Boasting spectacular views, brilliant food and incredible company, it makes for an unforgettable gift! You can book a ride with Horse Treks.
Now that there's a few ideas to get you started and you have a plan of attack, you can sit back, relax and break out that advent calendar!
Save
---