The Ultimate DIY Hack to make your tack room spectacular
4 December 2016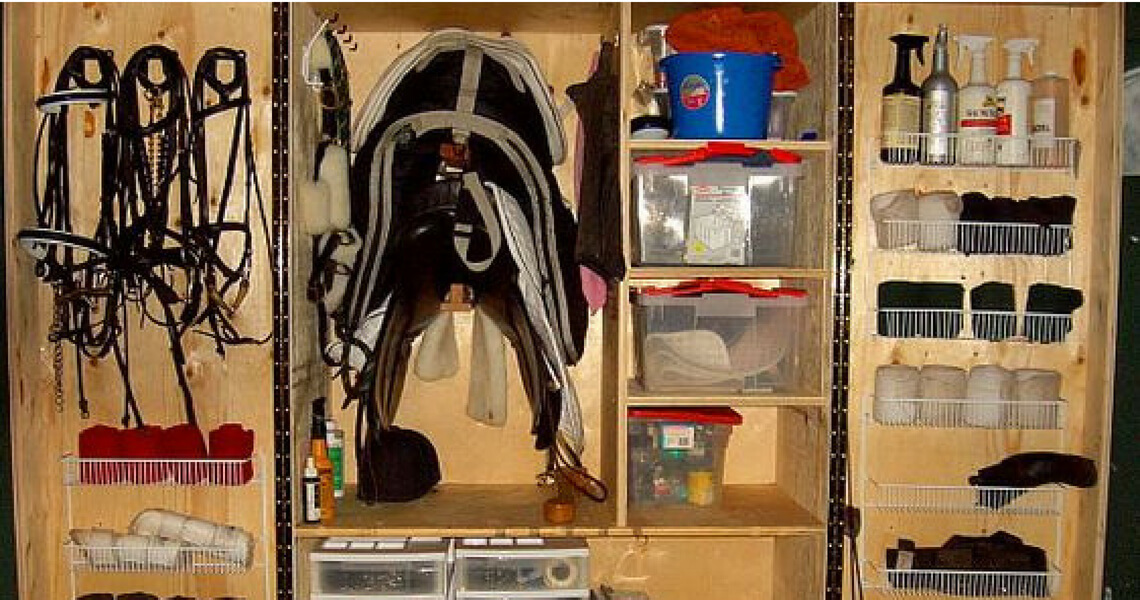 Sometimes it seems that keeping your tack room clean and dust free is a never-ending job! Do you find yourself constantly dusting and putting things away on make-shift hooks, of which there never seems to be enough of? Well, the following DIY Tack Storage hack will not only help you keep your gear in better condition for longer, but keep it organised so you get to spend more time with your four legged best friend.
The Old Wardrobe
That old wardrobe you are about to throw out, or that one you saw out the front of the neighbour's house for free might just be saving grace for your tack room! A plain wardrobe with hanging space will do fine, but if you can pick one up with drawers then you'll have extra room for your smaller items.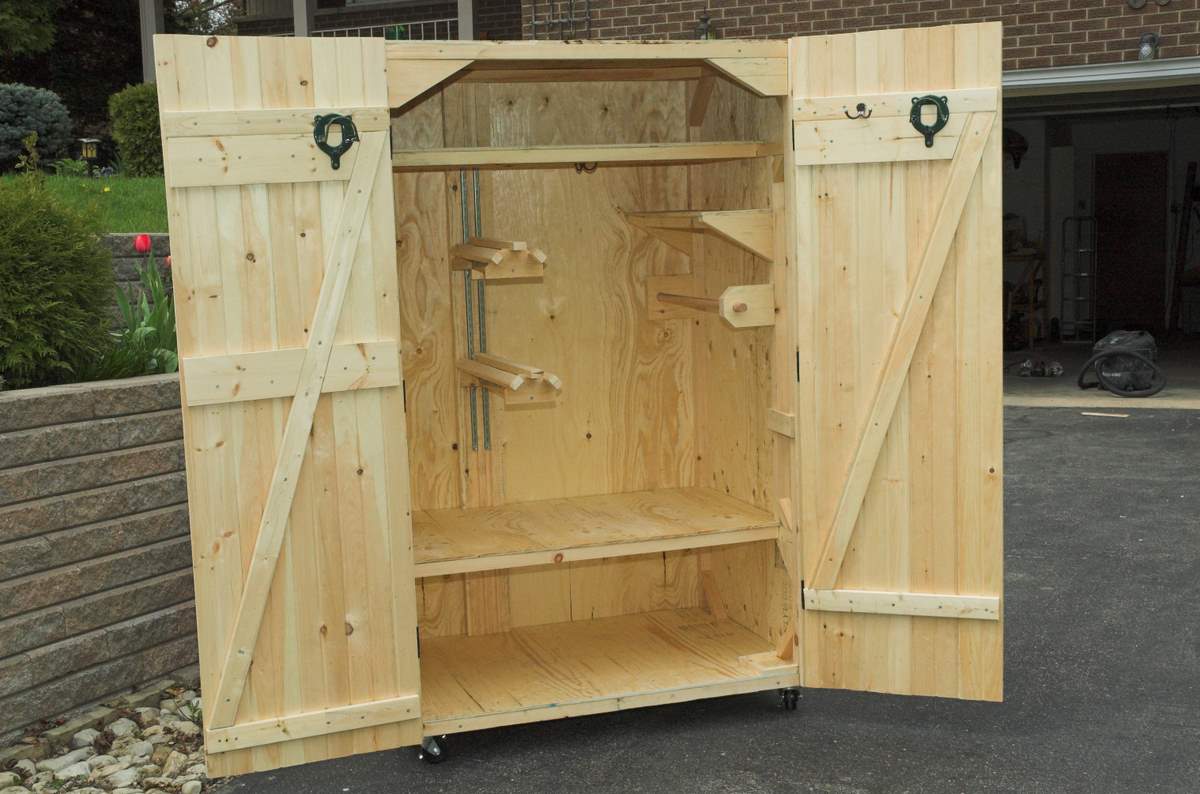 Start by anchoring your wardrobe to one of the walls, to make sure once you put heavy things in that it won't topple over.
Don't be overwhelmed, it's not as hard as it seems!
In the hanging space, screw some pieces of round timber into the back wall of the wardrobe, just long enough to hang your saddle on. Make sure it's strong enough to hold the weight of your saddle before leaving your saddle in it for long periods of time.
If you have room, also screw some more hooks or smaller pieces of timber to hang your bridles and other leather goods on. If you decided to leave your doors on, you can also put hanging space on them.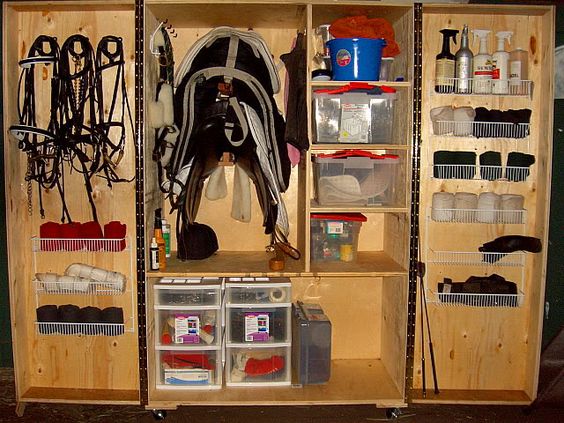 This is where if you have draws in your second hand wardrobe you can put your gloves, grooming and other knickknacks in! You'll be amazed at how much better your gear fares when it is out of the dust and everyday weather.
So, get a hold of an old wardrobe and redecorate to your heart's content. It's very much a personal thing, and is totally up to you how you organise it.
Check out pinterest for inspiration, and happy organising!
Our feature image is courtesy of the 'She's at the Barn' blog. Thanks to all the amazing bloggers who document these brilliant equestrian DIY hacks.

Save
Save
---