Equestrian Working Pupil Jobs- Slave, or the Path to Excellence?
16 March 2016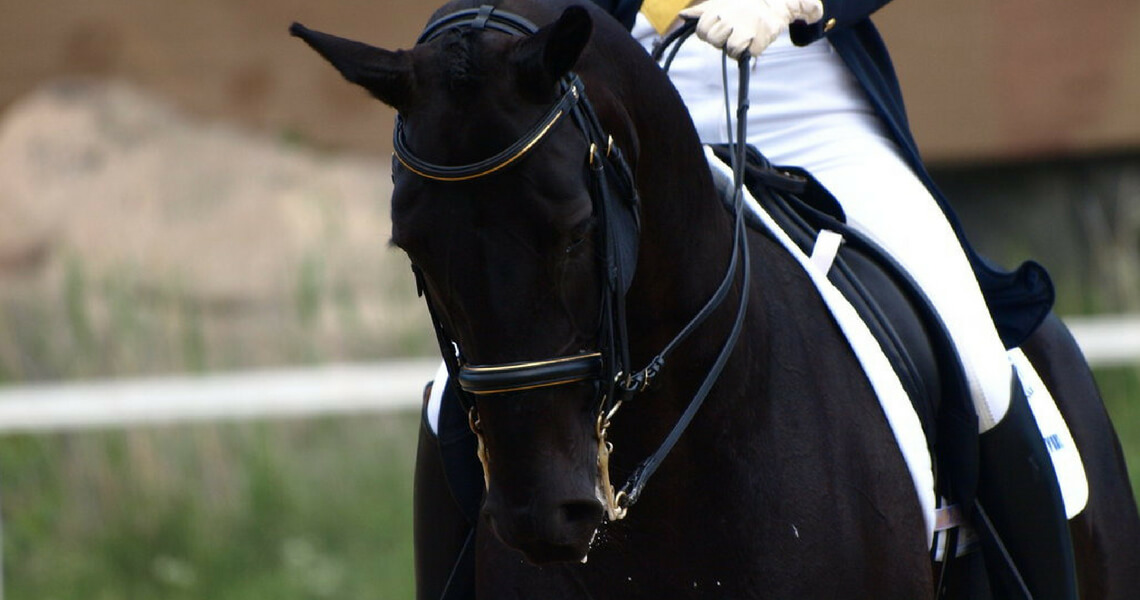 Carl Hester and Charlotte Dujardin are probably the most admired and respected dressage riders and trainers in the world today. Both of them spent a number of years as an equestrian working pupil.
Charlotte left school and starting working for dressage trainer Judy Harvey, then after a one off lesson with Carl, he asked her if she could stay and train and work for 10 days. She never left.
Carl himself spent three and a half years with Dr Bechtolsheimer (Laura B's father), as a working pupil.
Why do people do it though? Why do they agree to working for little to no pay, for long hours, in all weather, often for 6 days a week?
It's been found that in order to become an expert at a new skill- be it playing a musical instrument, learning to 10-pin-bowl, learning to roller skate, or riding a horse,- you need to practice for 10,000 hours.
10,000 hours to become an expert. Lets break that down.
Lets say you have just one horse, and you ride and train for around an hour, 5 times a week. So that's 5 hours a week, for 48 weeks of the year (allowing for spells and breaks). That's just 240 hours of practice over one year.
It would take you 41 years to clock up those 10,000 hours to be an expert at the sport you love. Kinda depressing, isn't it? (especially for those of us who came to horses as an adult!)
So it's not surprising that for a lot of aspiring riders, the idea of becoming a working pupil is so appealing.
Becoming a working pupil is an arrangement that can vary widely from place to place. Generally, it's not a fully paid position, you're not employed as a groom or stable hand. Occasionally, you would bring your own horse and receive the agistment or livery for free, probably free accommodation on site, regular lessons and training, and perhaps a minimal amount of pocket money if you're lucky.
What's in it for you as a rider however, is not the cash, it's the experience and the training. Yes you are "working" but you are also a "pupil". Your employer's side of the bargain includes daily training, often on a number of horses.
If you are in the position to ride 4-6 horses a day, every day, you start to rack up those 10,000 hours of practice much quicker!
When I was in the UK, I answered an ad in the Horse & Hound and worked as a live-in stable hand on a yard in London. From there, I was offered what was essentially a working pupil position, but acting as head girl, on an event yard.
It was a position accepted with much excitement and joy- certainly not for the 50 pound a week paycheck I received, (well below the minimum wage) but for the riding and training I would receive whilst I was there. I spent more hours in the saddle and in the arena lunging or watching my employer ride and train in those few years than I probably have the rest of my life combined.
It was hard work, yes. It was repetitive work, yes- but strangely I found that very satisfying. The horses had a routine, I had a routine, and we worked that around the very busy competition schedule we had for the 12 horses I took care of.
I learned the practical side of getting event horses fit (and really fit- in those days we were still doing the long format events), managing a yard, and managing the business of the yard too. I show jumped higher than I ever had before, and jumped XC fences and steeplechase fences that I wouldn't even dream of now! My flatwork was unfortunately neglected somewhat and that is a regret of mine from that particular posting.
In return for my 5 and half days working week, I received board and meals, and when we had a winner in the stables, a pub dinner to celebrate! I also got to travel the length and breadth of the country, from Tweasledown in Sussex to Burgie in Scottland, and groom at everything from the local PreNovice courses to the big CCI3* internationals like Blenheim.
I never worked so hard physically. It was the best time of my life.
When most of my friends were out clubbing every weekend in London, and just getting home at 3am, I was waking up and loading the horses on to the lorry to head out to a competition.
I learned a tremendous amount, and had a tremendous amount of fun.
I know I was luckier than others. Some working pupils are treated like slaves, particularly on yards where there is a strong hierarchy of staff. Some have to pay livery if they bring a horse, which can mean that even with a tiny wage, you end up with a net loss each week!
It's not a holiday. It's not all fun and glamour and riding the best horses.
It's work. Absolutely. The kind of work that teaches you not only those skills, but also teaches you a lot about who you really are.
The English love having aussie working pupils. They say we come over with an excellent work ethic, and are just so happy to be there. The English girls often arrive from college, expecting to be popped onto the best horse on the yard on the very first day, and take ages to muck out a single box.
One lady that I worked for said that she usually made her mind up if she was going to take on a pupil by watching how they walked across the car park to the stable office. If they dawdled along, she didn't stand a chance. If they strode across with purpose, or even better, jogged- they were hired on the spot!
If you take your riding seriously- if you want to be a professional rider or just an amateur- should you ever get the opportunity to become a working pupil, take it. Take a year off doing whatever it is you're doing, and grab that opportunity with both hands.
The skills, the experience, the knowledge and more importantly, the understanding that you will gain in that time is invaluable.
Life is for living, after all! And you never know where that working pupil position may take you, eh, Charlotte?
Photo credit – Vicki Photos
---