The Horse Rider's Guide to Boot Shopping
10 May 2018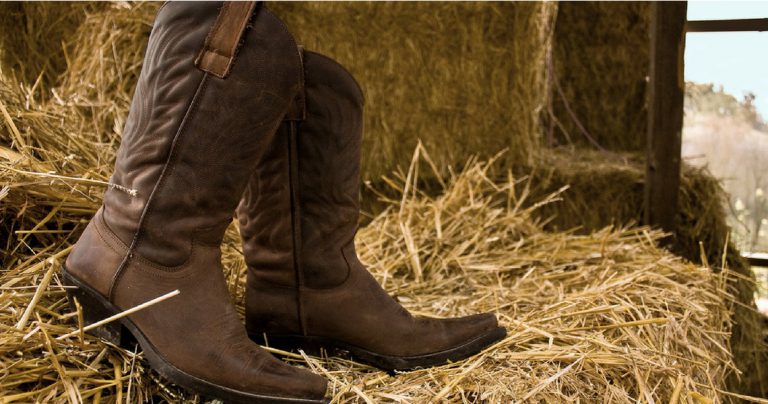 'Give a girl the right shoes, and she can conquer the world.' – Bette Midler
While every equestrian needs at least one pair of boots for safe riding, it's easy to find yourself with quite the collection – a competition pair, some good old Wellingtons for mucking out and that spare pair you picked up on sale just in case you switched from wearing black to brown. (There's no judgement here – boots are awesome.) But, have you ever done the research to work out what boots are best going to suit you? The Cavalletti team have put together this guide so you can leave the saddlery store with what you need, as well as what you want.
Boots for beginner riders
If you've just started riding lessons or recently bought your first horse, it's easy to feel overwhelmed by the choice of boots available. Online shopping is fabulous, but beginner riders will benefit from visiting their closest tack shop for assistance with buying a pair of appropriate and correctly-fitting riding boots. The most important thing to keep in mind for your first pair of boots is that the sole should be completely smooth or only lightly textured so that your foot can easily slide out of the stirrup if you happen to lose your balance and slip out of the saddle. Similarly, a small heel is important to keep your foot from sliding right through the stirrup. An elasticised leather jodhpur boot would be a great choice for beginner riders – while not as glamorous as tall boots or as country as a Western boot, a short boot will allow you to flex your ankle as you learn to find your correct foot and leg position.
Our choice: Thomas Cook Clubber Boot $69.95
Riding boots for the recreational rider
If you're riding regularly, a well-made, stylish and comfortable boot will be well worth the investment. If you ride Western, as long as you look for a boot with a riding heel (the wider ones create a ledge for spurs to rest on) you'll be spoilt for choice – the colours, designs, leather choices and craftsmanship are endless. English riders may find that upgrading from a pull-on boot to one with a zip or laces will make life a bit easier. You can team them with suede or leather half chaps/gaiters to recreate the look of a tall boot and keep your legs from rubbing. Some riders prefer riding in tall boots, and there are some great synthetic choices available that come without the price tag and upkeep. Regardless of style, some features to consider with an everyday boot are toecaps, waterproofed materials, moisture-wicking linings and contoured arches.
Our choice: Womens Ariat Performance Boot, $349 and Dublin Apex Zip Jodhpur Boots – Ladies, $179.95
Competition boots
Once you're competing, it's important to choose a boot that is both presentable and permitted in your chosen discipline. Many riders aspire to own a pair of 'real' (tall/long/field) boots, however under-18s should always check the national rules for their discipline as many events and classes require children to wear short boots. Similarly, gaiters are permitted in some sports and not others. It is recommended that you always consult your discipline's dress code within Equestrian Australia's National Sport Rules before purchasing footwear for competition.
Long leather boots that reach just below the knee are a substantial investment and do require a little 'breaking in' to achieve a comfortable fit. Besides your shoe size, you'll need to know your calf measurement (the widest part of the calf) and your height measurement (taken from the bottom of the heel to just below the back of the knee). Tall boots really complete the picture of an elegant rider and are mandatory for certain levels of competition. However, just keep in mind that these are boots made for riding – not walking the cross country course or for doing all your chores in – so keep a spare pair of comfie shoes handy with the rest of your competition gear.
Our choice: Deniro Patent Boot with Swarovski Crystals, $1299 and RM Williams Classic Turnout $495.00
Boots for jobs around the stables
Rubber boots really are the most practical boots to wear when you're the one caring for horses the majority of the time. You need to find a pair of durable boots that will repel water, urine and manure, as well as keep your feet protected from the weather, hooves and any uninvited creatures that may be slithering around the stables. You can pick up a pretty pair of colourful wellington boots from most department stores and discount retailers. But when you're contemplating the price tag just remember they will probably only last you one season. Specially designed rubber boots that you can find in saddleries may fare better…although those in the know will swear by a pair of tradies' boots with a steel cap.
Our choice: Sherwood Forest Linton Gumboots / Wellingtons, $109.99  and Bata Size 9 Knee Length Steel Cap Safety Gumboots,$32.50
Cleaning and maintenance
Time spent caring for your boots will extend their life, even if you do end up trudging through the muddiest paddock every day in winter. Use a commercial waterproofer or apply beeswax to ensure your leather boots can withstand the elements without cracking from water damage. To keep your boots looking shiny and new, wipe them off after every wear…or at the very last, once a week. Invest in a boot tree to keep the shape of your tall boots in between rides. Oh, and every horse facility should have a boot jack laying around the tack shed – it really does help to pry off tightly fitting new boots.
Our choice: Wooden Boot Jack, $26.20
Buying a new pair of horse riding boots is one of those treats that never gets old – from the smell of leather to that new-shoe cushioning feeling. Enjoy your new purchase and just remember, your best rides are yet to come!
---