Increasing the demand for retired racehorses post racing
8 March 2017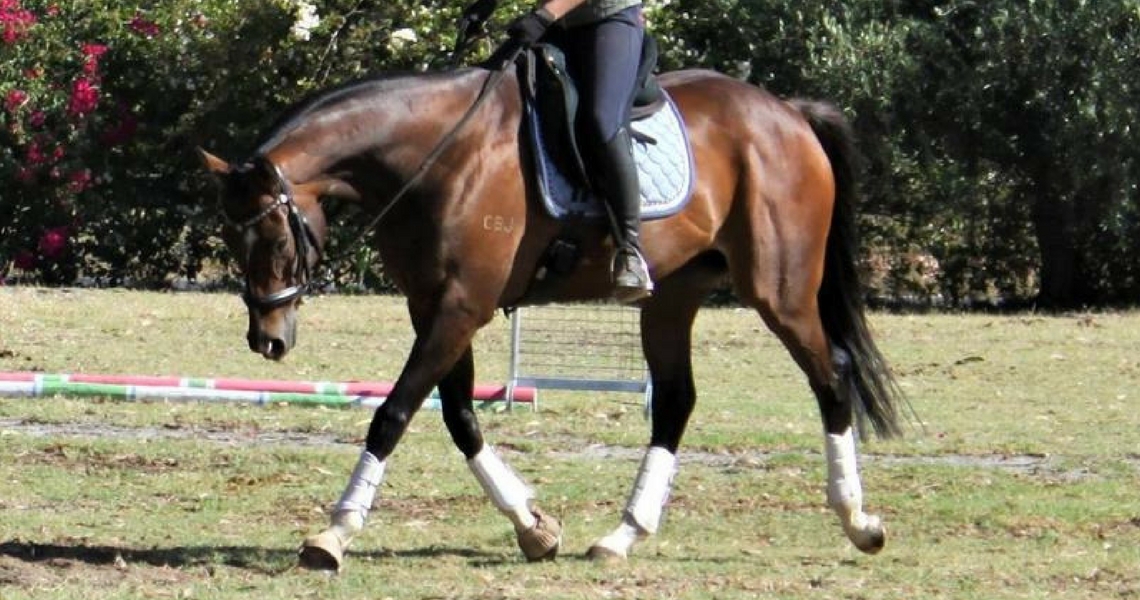 Animal welfare is a critical element of the Racing and Wagering Western Australia (RWWA) racing strategy. The quality of racing within WA is dependent on many factors but at the forefront is the welfare of our racing horses and greyhounds.
RWWA's Off the Track program continues to be an active voice within the racing and equestrian industries, positioning retired racehorses as the breeds of choice for equestrian disciplines and other pursuits.  The program's activities increases the demand for and supports the placement of retired Thoroughbred and Standardbred racehorses in second careers via sponsoring events, sharing success stories, promoting Retrainers and holding education clinics & shows for horses off the track.  The program is widely recognised in the equestrian community as being a conduit for the successful transition of horses from the race track to alternative pursuits.
Now in its third year of operation Off the Track has supported our retired racehorses and their new owners through the sponsorship of more than 200 equestrian events, hosting of Education Clinics & horse shows of which over 6000 retired racehorses have competed.
Off the track assists racehorse owners and trainers to find a suitable home for their retired racehorses.  We advertise the horse on Cavalletti Classifieds under the specific 'Off the Track' tab.   Cavalletti Classifieds is the number 1, most frequented and popular website in WA for advertising horses & anything equestrian related and of course anybody throughout Australia can access this site.
All horses advertised are very well cared for throughout their racing  & post racing careers and their racing owners are seeking the very best of homes for them upon retirement from racing, in the equestrian world or as pleasure horses. All horses are afforded the best possible care until a suitable home is found.  Horses will NOT be advertised as 'FREE TO GOOD HOME'.  All horses have a selling price and all selling prices are negotiable.
If you are in the market for a horse, consider purchasing a retired racehorse.
https://www.cavalletti.com.au/horses-for-sale/discipline:25
Off the Track have a number of Acknowledged Retrainers listed on our website who can help you educate your horse for equestrian purposes once retired from racing.  If you need assistance with the continued education of your retired racehorse for equestrian or pleasure pursuits, our Retrainers list is a valuable source.
https://www.rwwa.com.au/home/our-community/retrainers.html
Some horses recently moved onto equestrian careers due to direct communication between owners and Off the Track in the past month include ……………Bonny Express, Carillo, Uno Valentino, Eyesinger, Aggie Blue, God I Love You, Kingston Moa, Waikato Duke, Cape Revival, Our Dezzie Mac, Travel In Time, Mr Aviator, Hamlet, Miss Elvero & an unnamed Scandal Keeper gelding.   All are now enjoying their lives post racing.
The ability of the retired racehorse to successfully transition to any equestrian discipline post racing is testament to their outstanding qualities and attributes.
The Off the Track Club is a new initiative of the program and is a chance for new owners and riders of retired racehorses to get the best from their OTT and to give them the best.  We aim to provide members with an abundance of information & support to assist them with providing the best possible care for their horse off the track.
Club membership applications can be obtained by contacting: [email protected]
For more information, you can find us on Facebook: https://www.facebook.com/offthetrackwa/.
---