Online Equestrian Event Management System set to launch in Australia
20 March 2019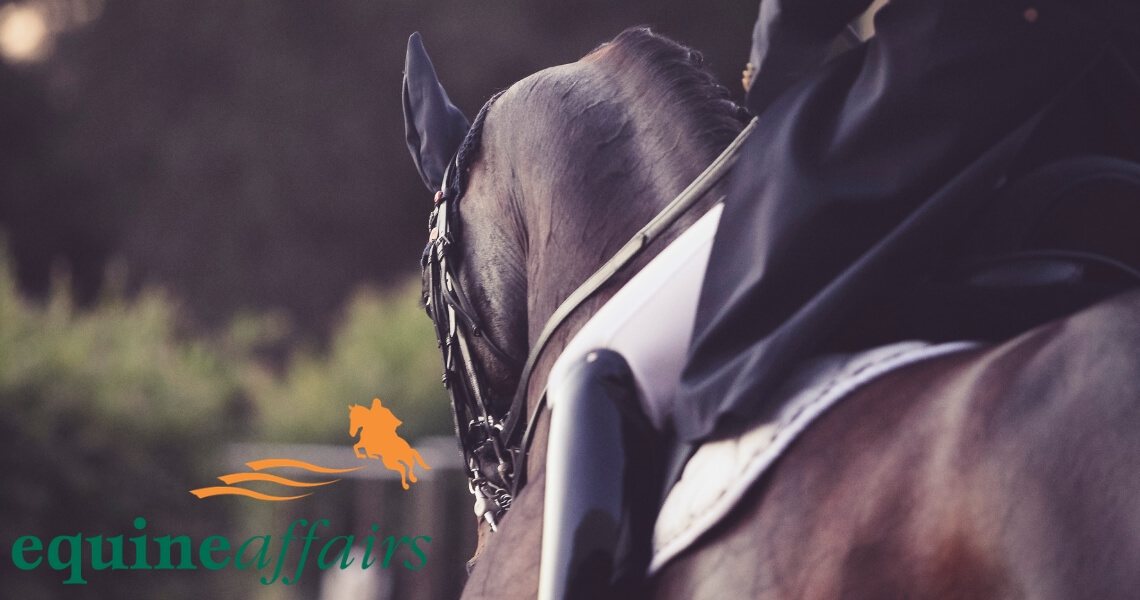 Equine Affairs – the Online Equestrian Event Management System
Cavalletti Equine Marketplace today announced its intention to bring Equine Affairs – The UK's Leading Equestrian Online Entry & Show Management System to Australia. The Equine Affairs platform consists of My Riding Life –  a Comprehensive Online Entry System for competitors and My Show Secretary – an Advanced Event Booking and Management System for Organisers.
Cavalletti Director Kate Majors-Borg said she acquired the rights to the Australian version of the Equine Affairs platform after recognising the need for an equestrian events management solution with extensive live scoring functionality.
"We have a free events calendar on Cavalletti, so I'm always talking to show organisers and entrants about upcoming competitions," Kate said. "And what has become apparent is that organisers are looking for an affordable events solution which includes a scoring and live results feature to go to the next level of events management. When I discovered Equine Affairs Software, I immediately knew it was the future of Equestrian Events Management in Australia and that our dedicated team at Cavalletti were the ones to deliver it."
Equine Affairs has been the Leading Provider of this type of software through My Show Secretary and My Riding Life in the UK since 1999 with over 350 venues and clubs using the software to promote and manage shows, training and facilities. More than 50,000 events are held per year and ½ million riders are registered through the platform.
End-to-end Equestrian Event Management
The Australian version of Equine Affairs will provide End-to-End Event Management Software for Dressage, Show Jumping, Breed Shows, Show Horse, Combined Training, Hicksteads, Training Days, Clinics, Lessons, Agistment, Arena and Course Hire to name a few! The software also offers a feature available for the first time in Australia – the ability to live score 6 different disciplines of Horse events, Official and Closed, at the venue and direct to competitors mobiles.
Kate explained that both times and results can be live streamed simultaneously to venue big screens, the My Riding Life website, the event organisers own website and social media pages. "The reality of groups of riders waiting patiently for results sheets to be sticky taped to the club room door will become a thing of the past!" she laughed.
Equine Affairs Software covers all aspects of booking and running an Equestrian Competition of any size including a wide range of functions from accepting payments direct to the Organiser, managing entries, times, results, accounts/ financials reports, stable management and much more. It also features Box Office Software for ticketing events and social evenings.
Arena and Course Hire Bookings
A very popular element of the software is used for lesson and arena/course hire bookings and features an automated hiring facility which allows riders to book timed slots and view availability real-time. All software is mobile responsive to meet the needs of the modern day competitor and event organiser.
Track Horse Event Entries and Results
Through My Riding Life, riders can track their entries, times and results via their secure login at any time, tracking their training and performance.
Book a Demonstration of Equine Affairs
Interested event organisers can register their interest on the Cavalletti website https://www.cavalletti.com.au/events-management-register-your-interest/ and to book a demonstration of the Equine Affairs platform.
The first events to use Equine Affairs in Australia will be run in April 2019.
---