Advertise in the Lookbook
It's in the details.
Equestrian bloggers and Instagram influencers are all about the #ROOTD (riding outfit of the day). The biggest equine brands launch new collections each season. Matchy, matchy is part of the equestrian vocabulary…and possibly our tack rooms.
Cavalletti wanted to bring these trends together in the one place. That's why we've created the Cavalletti Equestrian Lookbook.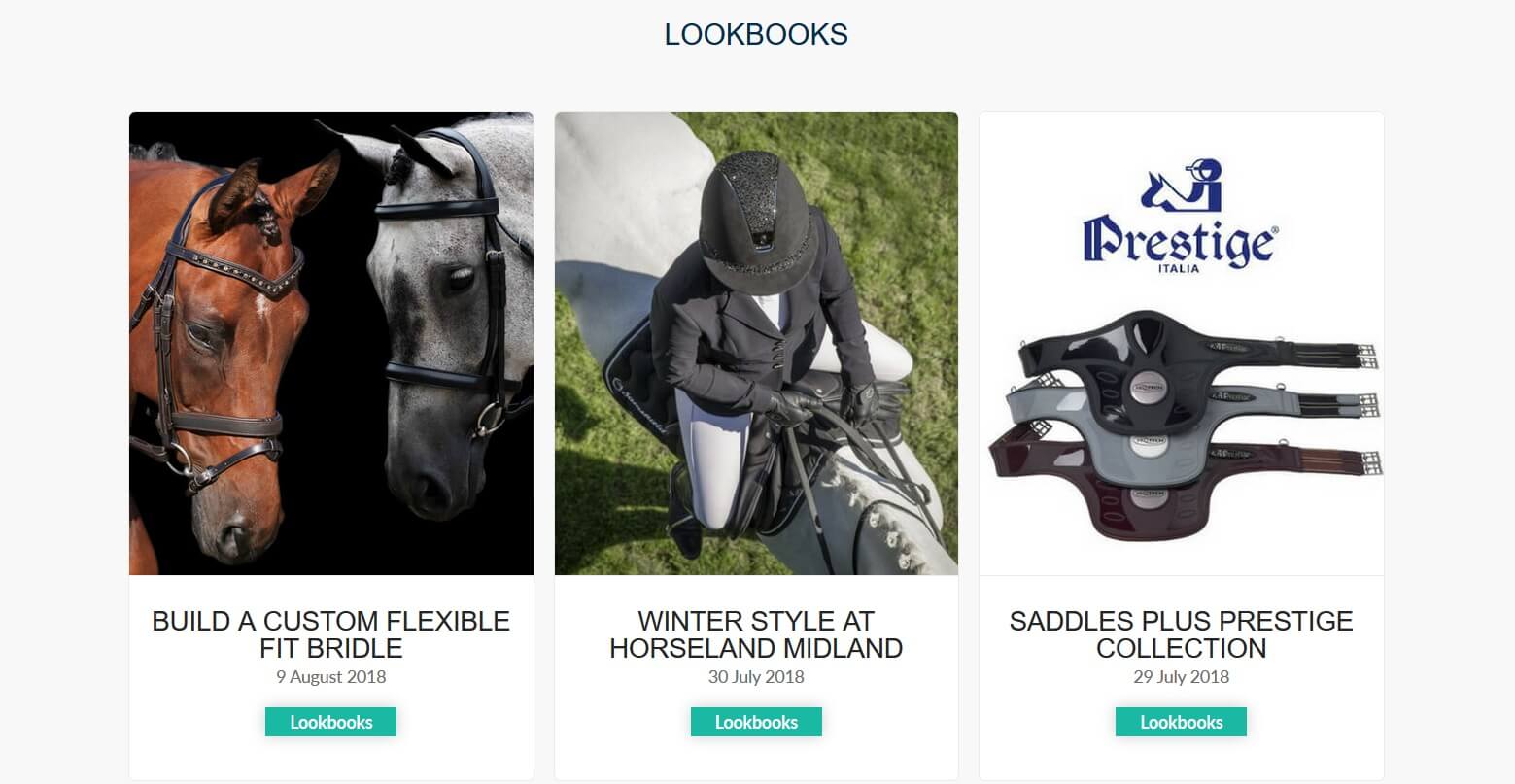 Cavalletti Lookbooks
If it's new, stylish or trending, we want to feature it on Cavalletti.
Our homepage now includes Cavalletti Lookbooks where select equestrian retailers can showcase their new products, season launches and matchy equestrian collections.
It's a world first feature, and you can be part of it.
Showcase Your Equestrian Products
You can feature up to six products in a Lookbook. Links to your website and online store are included in the copy and within the 'Shop this Look' feature section.
All Lookbook products are also included within the Cavalletti online Shop where customers can browse items from our website and then click to purchase on yours.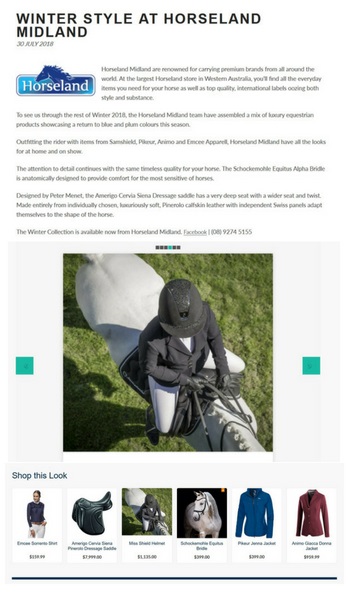 Guaranteed Homepage and Shop Visibility
All Lookbooks remain on the Cavalletti homepage for a minimum one month period, and will be included under the Lookbooks menu for an additional 12 months, or as agreed.
All active Lookbook products are also featured within the Cavalletti Shop.
Secure Your Lookbook Now
At just $120, a Cavalletti Lookbook represents outstanding value for money.
You're guaranteed to reach Cavallett's 51,000 users each month who are on our website actively looking for horse related products and services. A Cavalletti Lookbook will get your latest items in front of horse owners who have shown up ready to make a purchase.
Ready to book? Complete this form to submit your products for the Cavalletti Lookbook. Or if you need additional information first, contact us with your questions.