Build a custom Flexible Fit bridle
5 December 2018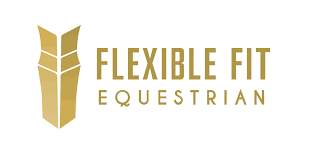 Have you ever had a bridle that could only fit your horse with the cheek pieces done up unevenly? Or perhaps you've bought two bridles in different sizes because your horse takes a cob browband but a full noseband?
Flexible Fit Equestrian's interactive Bridle Builder has been designed with the horse's comfort (and our bank balance) in mind. Rather than buying a one-size-fits-all solution off the shelf and praying it will fit, Flexible Fit offers the ability for customers to mix and match their bridle pieces.
It's a fun and simple process to custom build your own custom Flexible Fit bridle from a wide selection of browband, noseband and rein styles. Select the colour and markings of your horse, and then start adding bridle parts to see what suits your horse and budget.
The Flexible Fit Gel range is made from the finest quality vegetable tanned English Leather. Stitched at 10 stitches per inch, the bridles are hard wearing as well as being anatomically designed to reduce pressure points.
Bridle prices start from $119.80 depending on your part selection.
The Flexible Fit Gel Range is available for customisation now from Flexible Fit Equestrian . Website | Facebook
---