Horse Float Maintenance
28 August 2018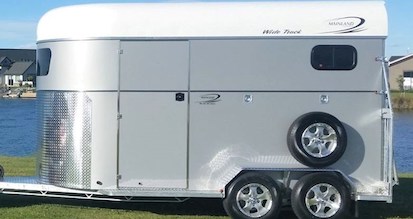 Most horse owners (my wife included!) don't think about their horse float until something goes wrong. But a horse float is a piece of machinery, like a car or a boat and, as such, it requires regular attention to keep it running effectively and safely. Horse floats are often abused as much as they are used: they get kicked and bitten, they get left outside in all weathers, driven on gravel and dirt tracks and, to add insult to injury, they get regularly covered in manure and urine.
In order to ensure the safety of your float it is essential to carry out regular (at least monthly) visual inspections. First of all check that the lights and indicators work and then check that the brake master cylinder has adequate brake fluid in it (that's the little tub on the tow hitch with the screw on cap – the fluid level should be close to the top). After that's done get underneath your float and have a good look at the floor and suspension – you might find a torch helps with this. You are looking for obvious signs of fatigue such as: cracks in the welds and frame, rust, bowed or bent support beams, cracked or sagging flooring, broken brake lines and frayed wiring. Then have a good look at the tyres and ensure they are safe and are wearing evenly. Now get inside your float and if you can, pull up the back edge of the rubber matting – check for signs of deterioration in the floor and rust in the frame where the tailgate attaches to the float. Then, give your float a quick once-over to ensure there are no broken latches or sharp objects and your monthly visual inspection is complete. Don't forget to check for unwanted passengers; floats seem to make attractive hideouts for spiders and wasps.
All floats should have an annual service. This will include a thorough visual safety check. It will also include a wiring and lights inspection and any broken or worn lights will be repaired or replaced. Brakes and handbrake will be checked and adjusted. Bearings will be inspected and either repacked or replaced depending on the degree of wear. The tow hitch is inspected and lubricated as is the jockey wheel. Quite often the suspension and hinges will be lubricated but this will depend on the construction of the float.
If you service your float annually and conduct regular visual safety checks you should get years of reliable and safe use from your horse float.
By Paul Mercer from Equine Insight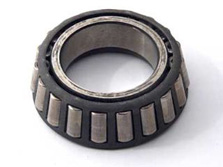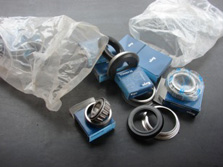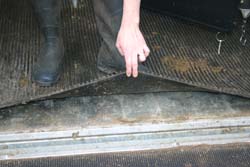 ---