06mar8:00 am5:00 pmSouth West Horse Trials Eventing Training DayEvent Type:Dressage,Eventing,Show Jumping,Training Day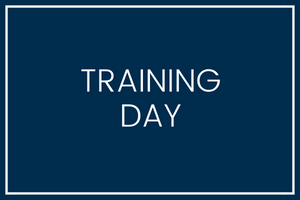 Event Details

A friendly and relaxing day out to
practice eventing! No plaiting or competition attire required. Riders must wear
an approved safety helmet in all disciplines and it is compulsory
to wear a body protector for cross country.

Riders need to select which disciplines
they would like to train in. Riders may choose to participate in one, two or
all three phases. There will be a combined maximum of 3 rounds per horse of any
jumping phase (xc/sj).

Dressage: A tests will be available for riders to ride.

Show Jumping:
| | | |
| --- | --- | --- |
| 60cm | 80cm | 95cm |
| 105cm | 115cm | |
Cross
Country: EvA 60 – 2*
Cost:
| | |
| --- | --- |
| Discipline | Cost per test/round |
| Dressage | $20 |
| Showjumping | $15 |
| Cross country | $25 |
| Compulsory Ground Fee | $10 |
| Day membership (non EA members) | $10 |
Insurance: Riders must either be current EA Members or must
pay a $10 South West Horse Trials day membership and sign the waiver upon the time
of entry. The waiver can be found at the bottom of the Entry Form.
Ground Fee: There
will be a $10 ground fee per horse.
Enquires: Facebook
message South West Horse Trials (preferred) or Event Secretary – [email protected]
Entries: Pre-entries
are essential. Please complete one entry form per horse and rider
combination and email through to [email protected] Payment must be made at the time of entry. Please
attach a copy of the receipt with your entry. No payment, no entry. ENTRIES CLOSE ON MONDAY 1ST MARCH AT 9PM.
Refunds: Withdrawals before the
close of entry will be given a full refund, less a 10% administration fee.
Withdrawals after the close of entry will only be funded with a valid medical/veterinary
certificate and will be less a 10% administration fee.
Provisional Times: All phases will
start at 8 am.
Dressage – Riders will be given a draw order and time.
Showjumping – Will start with the 60cm and progress
upwards. There will be a running list for each showjumping height.
Cross country – Riders may ride in small groups to
school, but must be courteous to other riders and move on. You will be allocated
a 2 hr time frame, this is to prevent a large number of riders on the course at
one time.
Times and running lists will
be made available by Thursday 4th March. Times are approximate and will depend on numbers.
Safety
Regulations: It's the rider's responsibility to wear the
approved safety standard helmet. Please make sure you are familiar with these
regulations. BODY PROTECTORS MUST BE
WORN WHEN ON THE CROSS COUNTRY COURSE OR YOU WILL BE ASKED TO LEAVE.
Dogs: Dogs are welcome, but must be kept on a short leash at
all times. They are not allowed on the cross country course. You will be
asked to take them back to the parking area.
Helpers: Riders are not required to
provide a helper, but helpful people are welcome on the day J
Toilets: Toilets will be available at the clubhouse and
there will also be a toilet on the cross country course.
Parking: Parking is available around
the usual areas surrounding the two sand arenas and near the clubhouse. There is
no parking on the cross country course.
Time

(Saturday) 8:00 am - 5:00 pm
Location

STANTON PARK

South West Highway, HARVEY, Peel